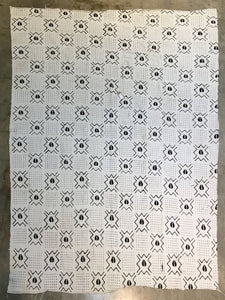 Genuine Mali Mudcloth fabric, vintage product source from reliable source, with more than 20 years supplying Europe and the world with genuine products.
Mali Mudcloth are cotton fabrics artistically finished using colored with fermented mud silts and bleach. Mudcloth are a handmade product with many imperfections that provide the perfection of the product Measure about 63"W x 87" L 
Decorate your modern primitive home, luxury farmhouse or dreamed coastal getaway with ARKA!