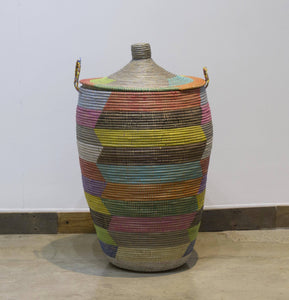 Large rattan basket , with live color , handcrafted item plastic band sewing technique. Two pieces basket, use it as a decoration or a laundry bag, bring uniqueness and art to your ambiance!
 21" L x 21" W x 32" H 
Check out our site for ideas to either decorate your modern primitive home, luxury farmhouse or dreamed coastal getaway!